Welcome to Service First Realty
- where it is our mission:
To provide Buyers, Sellers, Owners, and Tenants with the highest level of professional service through our real estate brokerage
.
As our name states, we believe in "
Service First
". We take pride in our personnel and the ability they all display providing our client's with a level of customer service seldom seen in today's real estate market. When buying or selling real estate, you need someone who can guide you through the process, help you avoid mistakes, and help you negotiate the best price and terms possible. When you are trying to find the "right" property management company, it's important to have confidence in your real estate professional. Our commitment as your local REALTOR® is to provide you with the specialized real estate service you deserve.
Please feel free to preview our website. Whether you're an experienced investor, a first time home-buyer, or just looking for a place to rent, we're here to help! Please call us today for a FREE consultation at (602) 368-9950 or CLICK HERE to drop us an email. We look forward to helping you with your next real estate transaction.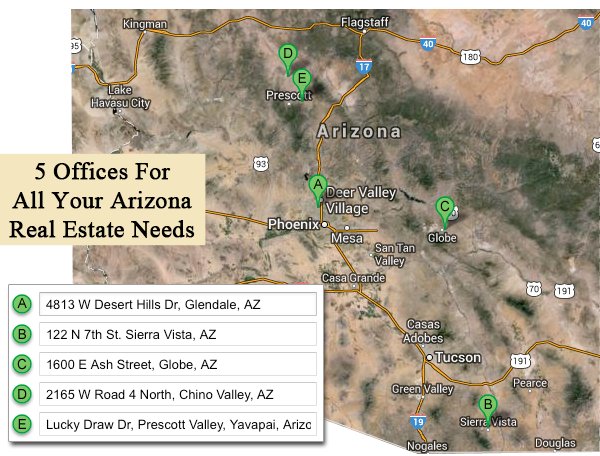 Interest Rates
Buyers
For Rent
Whether you are looking to buy a first home, a retirement home, an investment property, or anything in between; Service First Realty is comitted to providing you with the highest level of service through the entire buying process. Learn More
Service First Realty can you help you find a home for rent.

To view our current rentals, Click Here. If we don't have what you're looking for, let us know and we'll do our best to help you find a great home to rent.
Sellers
Property Management
Selling a home in today's market is not easy! It requires an effective marketing plan with aggresive promotional and selling services and strategies. We can provide you with a FREE home valuation and show you how to maximize the advertising & exposure for your home. Learn More
If you are a property owner looking for a good property management company to help you maximize your profits and protect your investment, you need to see how we can help. We offer a variety of property management services to help you.
Learn More
If you have any questions about real estate in Arizona or would like more information, please call us at: (602) 368-9950, or
drop us an e-mail
. We look forward to hearing from you soon!
Please feel free to share our website with your family and friends using the following links: